Turn to the Law Office of Mary Ann Tardiff for assistance and answers about trusts and wills.
What's the difference between trusts and wills?
What is a living will and why do I need one?
How do I designate a guardian for my children?
When should I change my will or trust?
And more questions.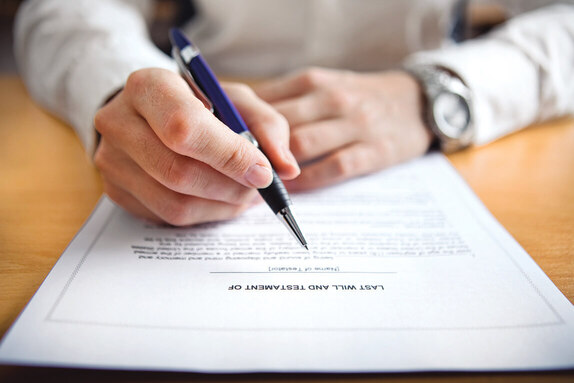 What's the difference between a will and a trust?

The main difference between a will and a trust is that a will alone is subject to probate or challenges from creditors and unhappy heirs. A trust established with the guidance of an attorney is rarely challenged.

Anyone who owns property in California is risking probate if they die without a trust. If your estate is worth $184,500 or more and your assets are not in a trust, a probate court judge decides how to distribute your assets regardless of what your will specifies. 

Even people who think they have nothing of value are surprised upon consulting an attorney and learn that some insurance policies, retirement accounts, even personal treasures have worth.

Wills, trusts, powers of attorney and other associated documents create an estate plan that is essential for making sure your wishes are honored. Mary Ann Tardiff provides the guidance that helps you determine the type of trust that best serves your needs.

What is a living will and do I need one? 

Yes. Everyone needs one. Why? Because s living will and the appropriate powers of attorney detail your end-of-life wishes. Also known as an Advanced Health Care Directives (AHCD) this document makes those wishes legally binding and relieves your loved ones of having to second guess decisions such as:

Medical care if you are unable to make decisions for yourself.
Artificial nutrition and hydration and Do Not Resuscitate or Do Not Intubate orders.
Organ donation. Cremation or burial and who is designated to carry out these final wishes.
Who has access to your medical records and can make medical decisions for you.
Who can pay your bills.

Naming a guardian

When you have minor children or dependent adults who rely on your care it's important to name guardians to take over if you are incapacitated or have died. Guardians are named in a will and every single parent, married or divorced couple, or individual who is responsible for caring for a child or dependent adult needs to address this matter. You can also name guardians for pets.

Can I change my will or trust? 

Times for important, periodic reviews and updates include changes in: marital status, beneficiaries, income and selling or buying real estate, moving out of state or out of the country, retiring and more. Rely on the Law Office of Mary Ann Tardiff to assist you in updating your will and trust.
Why wills and trusts are important in Paso Robles
Open spaces, outdoor activities, promising small business environments make the region a retirement and dream-career destination. People retire here, buy property, reinvest some of their savings into the long-dreamed of winery, boutique business or small farm. When you make the move to Paso Robles, check in with the Law Office of Mary Ann Tardiff to make sure your estate documents are up-to-date and ready for the next chapter in your book of life.
The2020 census records a population of 31,400 for the City of Paso Robles but this is only a fraction of the folks who call the region home. Relatively mild year-around weather with warm summer days, crisp December nights, and much-loved winter rains, create the perfect conditions for gardening, farming, creating art, riding horses, golfing and enjoying hundreds of community activities.